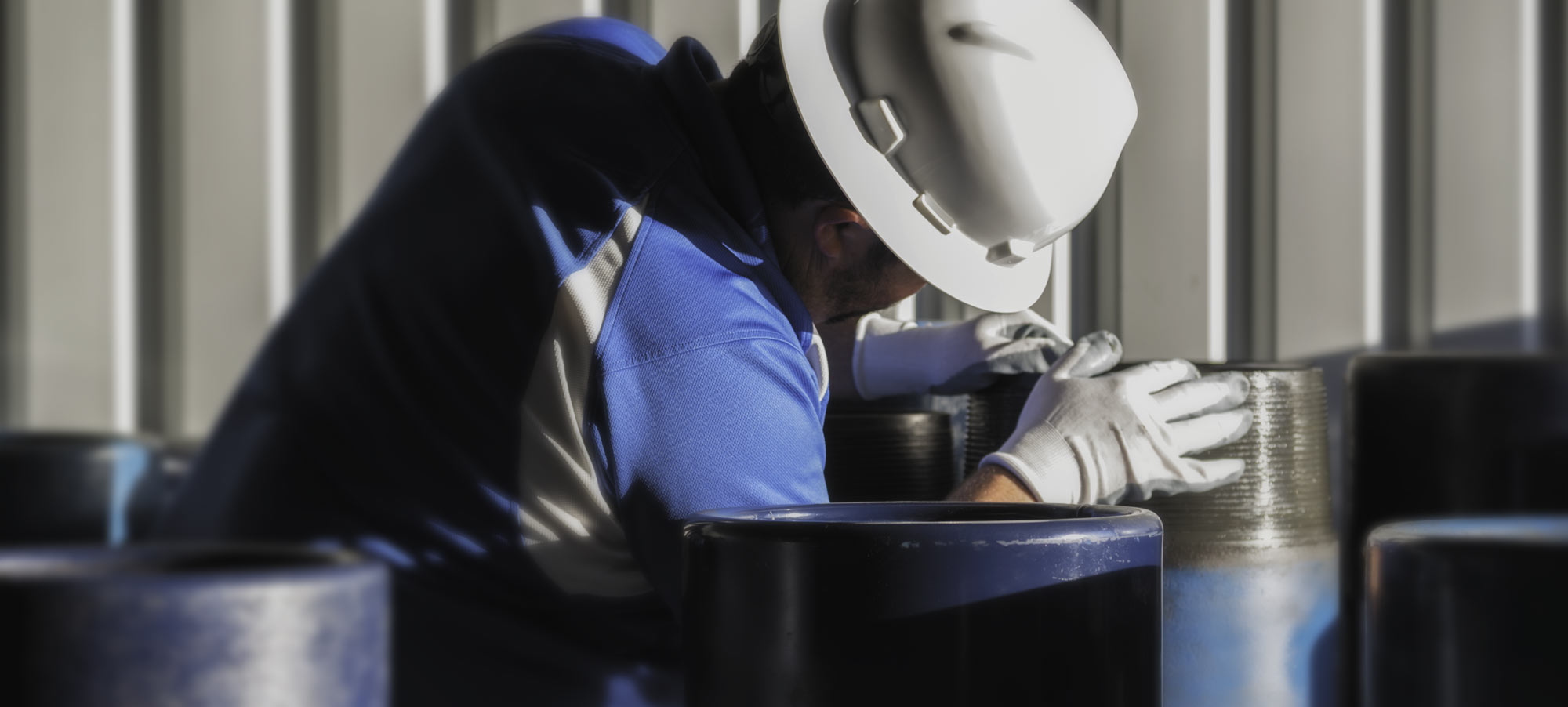 Why Tubular Solutions?
Our success is about more than a list of services. It's how we employ technology, how we acquire data and what we do with it. First of all, we have the right approach. We own every project we take on, and keep an eye on the big picture on behalf of our customers, which is why we retain all data on the jobs we handle, to minimize waste of time and product. No need to remeasure and calibrate the same tubular twice if it's not necessary.
Our people are well versed in a wide range of tubular material and connection types. Our technicians average over 15 years of experience in thread inspection, and are cross-trained in all aspects of tubular running processes.
We're flexible. We believe you will get the most for your investment if you let us handle all your tubular-related needs. But we understand each company is different and each project is unique. So we make available any package of services you feel you need.
And we're innovative, consistently developing new software and technologies to make our work more efficient, more accurate and more valuable to you, the customer.
The Management Team
Chief Executive Officer Alan Stigall and Vice President & General Manager Timothy Bedore have a combined 65+ years drilling and completion experience. Their expertise in all aspects of tubular handling is unparalleled, but their understanding of the production business extends well beyond. That is how Tubular Solutions can have such a significant impact on your bottom line.
Our Customers
In the past 15+ years, we have handled the tubular needs of more than 300 customers – oil companies and drilling operators – of all sizes drilling in all environments.
You Will Thrive Here
People who excel in collaborative, encouraging environment that recognizes achievement, will enjoy working at Tubular Solutions. Our company has been at the forefront of our industry almost since our inception. That is largely due to the culture of constant improvement that we develop and nurture on an on-going basis. We are an equal opportunity employer, and we offer competitive pay and a strong benefits package. It's a great place to work.
Contact Us Today
Whether you're looking to talk to us about a project, or if you'd like to find out more about what it's like to work at Tubular Solutions, we're anxious to find out how we can help.